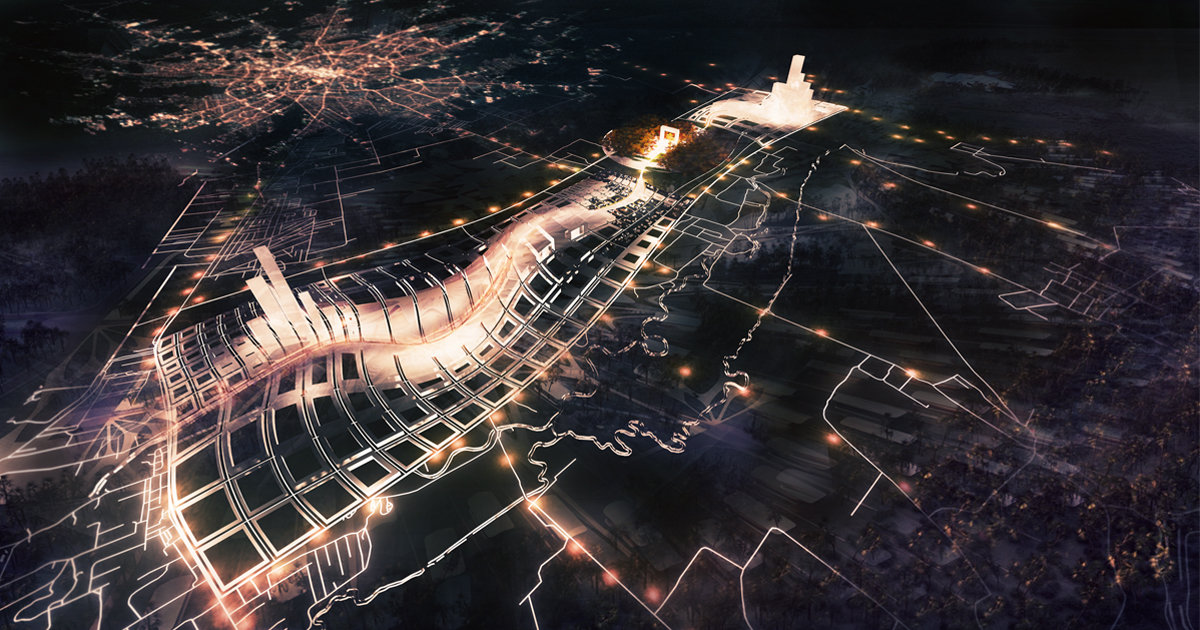 Power Grid
Ion Mădălina, "Ion Mincu" University of Architecture and Urban Planning, Romania
Matei Sergiu Constantin, "Ion Mincu" University of Architecture and Urban Planning, Romania
Șain Andrei - Petrişor, "Ion Mincu" University of Architecture and Urban Planning, Romania
Crețeanu Mihai Cosmin, "Ion Mincu" University of Architecture and Urban Planning, Romania
Authors' comments:
By analyzing the way the region will develop in time on the axis Bucharest - Giurgiu - Alexandria, the city Magurele is situated on the terrace of interfluve Arges - Dambovita on a stable pedological structure.
Arges River is a potential for renewable energy development and can produce energy for developing rural areas situated on the floodplain. Instead, Magurele city, situated on a pedological terrace , will develop continuity and would correlate in time with the two so-called Jilava and Bragadiru cities.
The street network was formed on organic principles and is a director element regarding their continuity and their uptake in new the streetscape.
The idea is that the new power grid street structure system will capture kinetic energy and transform it into electricity, which makes an index traffic to be achieved through energy they produce.
To stop the pollution source from Bucharest, we proposed a plant barrier to provide a framework amicable sustainable city development and complement the recreation area from the south.
The two office centers made at the ends of the city, creates an oscillation between them and being linked with a green promenade, with an integrated transport, green spaces, seating areas and a whole complex of shops and restaurants.
The technologic park will develop along this promenade and will improve about the old city center and the Magurele forest.